**************************************
ALLAN SHERMAN
For Swingin' Lovers Livers Only!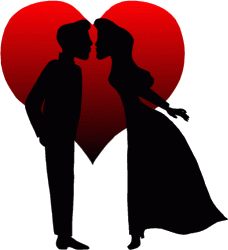 Arguably the most successful musical humorist in pop history, Allan Sherman's initial ambition was to be a serious songwriter, and in 1945 he came to New York with 75 ballads. When he couldn't get them published, he became a gag writer for Jackie Gleason, Joe E. Lewis, Lew Parker, Jerry Lester and other comedians. He drifted into television around 1947 during its formative years and soon became a writer or producer of such early television variety shows as the CAVALCADE OF STARS, BROADWAY OPEN HOUSE, MASQUERADE PARTY, and 54TH STREET REVUE. He joined the popular I'VE GOT A SECRET CBS TV game show in 1951, which he helped invent, with which he stayed for seven years. A tenure as the writer-producer of THE STEVE ALLEN SHOW followed, but when the series ended in 1961, Sherman found himself on the unemployment line. CBS sent him to Hollywood to produce YOUR SURPRISE PACKAGE and he rented a house in Beverly Hills, where Harpo Marx was his next-door neighbor. Harpo introduced him to Jack Benny and George Burns. Soon Allan was being invited to Hollywood parties and breaking everybody up with his song parodies. Then Bullets Durgom, the agent, talked Warner Brothers into making an LP of the Sherman satires. In just three weeks Sherman thought up all the parodies in MY SON THE FOLKSINGER, his debut album issued in October 1962, which became the fastest-selling album in Warner's history. This is Allan Sherman's 5th LP, titled "For Swingin' Livers Only", and was recorded live & released in 1964 at the height of Beatlemania, and the Liverpool Mersey Beat. With music Arranged and Conducted by Lou Busch, and the voices of Jimmy Joyce, we hear: SIDE ONE: Grow Mrs. Goldfarb 3:20 (Parody of The Glow-Worm by The Mills Brothers); Your Mother's Here To Stay 2:45 (Parody of Love Is Here To Stay); Pills 1:50 (Parody of Smiles); Shine On, Harvey Bloom 2:43 (Parody of Shine On Harvest Moon); J. C. Cohen 4:46 (Parody of Casey Jones by Billy Murray & The American Quartet). SIDE TWO: Pop Hates The Beatles 3:04 (Parody of Pop Goes The Weasel); Beautiful Teamsters 2:40 (Parody of Beautiful Dreamer by Stephen Foster); Kiss Of Myer 2:27 (Parody of Kiss Of Fire by Georgia Gibbs); America's A Nice Italian Name 5:03 (Parody of Funiculi, Funicula); The Twelve Gifts Of Christmas 3:22 (Parody of The Twelve Days Of Christmas); Bye Bye Blumberg 3:00 (Parody of Bye Bye Blackbird).
The spoof liner notes by columnist Art Bushwald reads as follows: To Whom It May Concern: I have known Allan Sherman for the past 35 years. My mother worked as a domestic on his family's plantation in Oxford, Mississippi, and my father did odd jobs for the Sherman family. Although Allan had few friends in those days, his family permitted him to play with the servants' children, and we had some wonderful times together. Although he knew he would some day inherit wealth and position, Allan always treated me as an equal. I'll never forget in those days how we used to discuss out future. Allan said he wanted to renounce his inheritance, give up the plantation, and become a Jewish Folk Singer, "Why, Allan, why?" I asked him, "Because it pays more money than singing songs about the South." When Allan was 12 years old, his father bought him a pair of boxing gloves. "Son," he said, "I'd like you to become a professional boxer." "No, father," Allan said, "I'd rather become a guitar player." His father became so angry he never spoke to Allan again. Well, everyone knows the rest of the story. After Allan finished Eton, Harrow, Oxford, and M.I.T., he became a doctor. Then a lawyer and then a judge. As a judge, he used to pick up a guitar and sing his decisions to the defendants. One day a recording executive was being sentenced for an anti-trust violation, and when he heard Allan sing the verdict, he signed him up to a contract. Despite Allan's success, he has still remained one of my dearest friends. He sends me free copies of his records, and every Christmas he sends out family a large basket of food. He may be known as Allan Sherman to millions of record fans, but to me he'll always be "Mister Allan", the slim, lonely boy who even as a youth had decided he would rather write the nation's songs than be the governor of Mississippi. Sincerely, Art Bushwald
Just in time for Valentine's Day, this is an Original 1960s Mono pressing on WARNER BROS. RECORDS (1589), with the gold label. Everything appears in overall beautiful near MINT condition!
---